Hoe weet ik of mijn laptop past?
Voor de afmetingen van de laptop is het belangrijk dat de a-zijde niet langer is 395 mm. Daarbij moet u ook rekening houden met eventuele aansluiting. Zie de afbeelding hieronder.

Lijkt uw laptop te groot voor dit product? Kleine aanpassingen zijn vaak eenvoudig te verwezelijken.
Neem contact op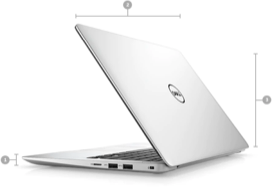 Trolley Cases
If you have to travel longer distances and want to bring or present articles / products, our trolley cases are a good solution. There are trolley cases with larger wheels, which means that they can be loaded more heavily. But there are also trolley cases with smaller wheels for a light load.
Filter
filter
Reset filter
Hulshof Business Cases has it all.
ISO 9001 certified
Pay safely
We have Mollie as a payment option. Pay safely, quickly and without worry.
Made in the Achterhoek
All products are manufactured in our own factory in Lichtenvoorde. This means we can respond quickly to your wishes.