Hoe weet ik of mijn laptop past?
Voor de afmetingen van de laptop is het belangrijk dat de a-zijde niet langer is 395 mm. Daarbij moet u ook rekening houden met eventuele aansluiting. Zie de afbeelding hieronder.

Lijkt uw laptop te groot voor dit product? Kleine aanpassingen zijn vaak eenvoudig te verwezelijken.
Neem contact op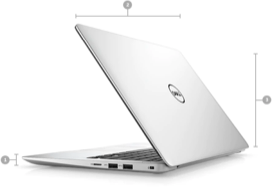 Notebook and printer cases
Whether you are looking for a case with or without a trolley, a handy storage system for a locker or a backpack, we have it. Discover our range of business cases.
Filter
filter
Reset filter
How do you want to use this?
With wheels?
Which lock do you prefer?
Can be used with a printer?
Printing from the case
Removable lid
Printer type
Size laptop