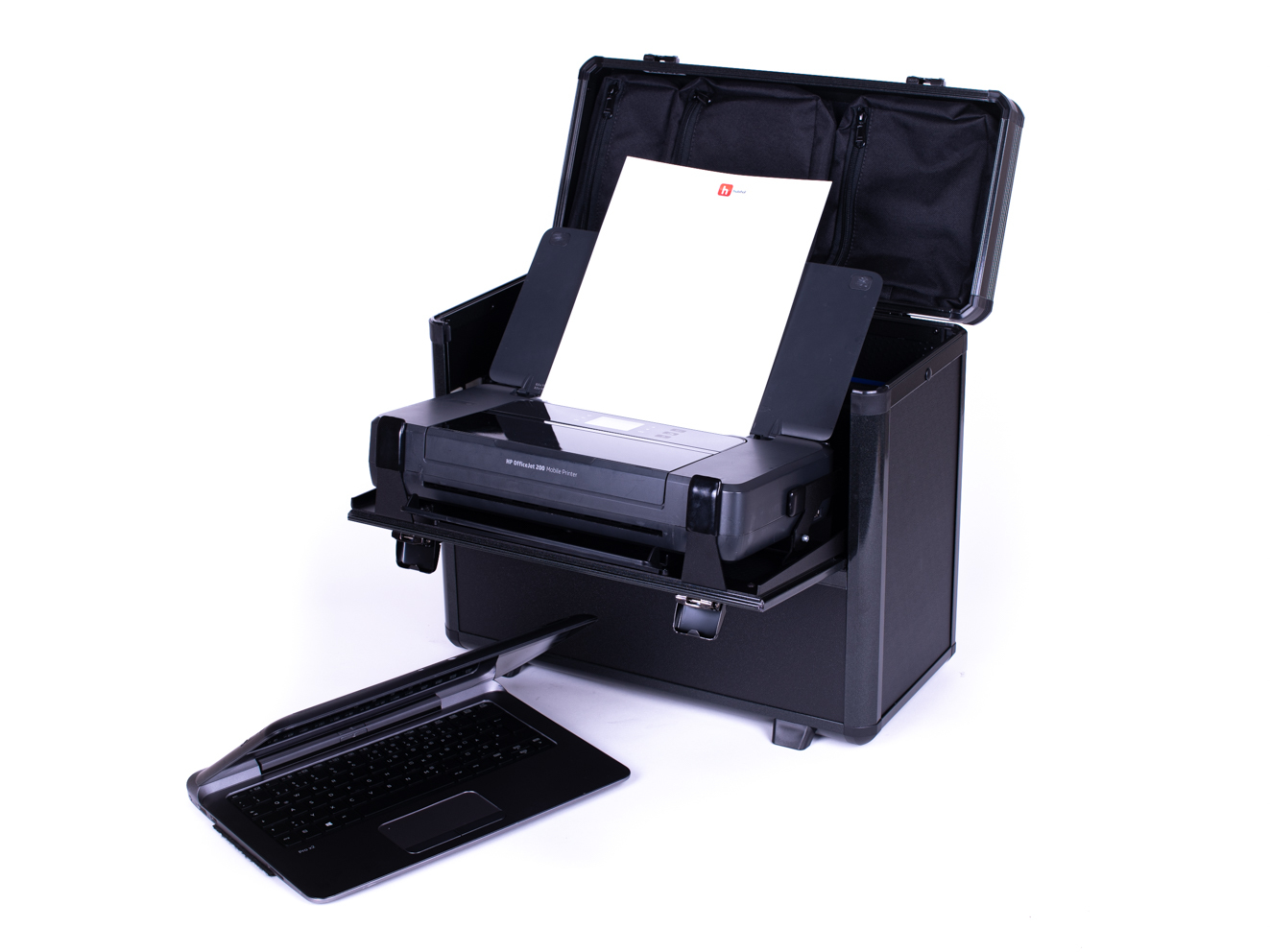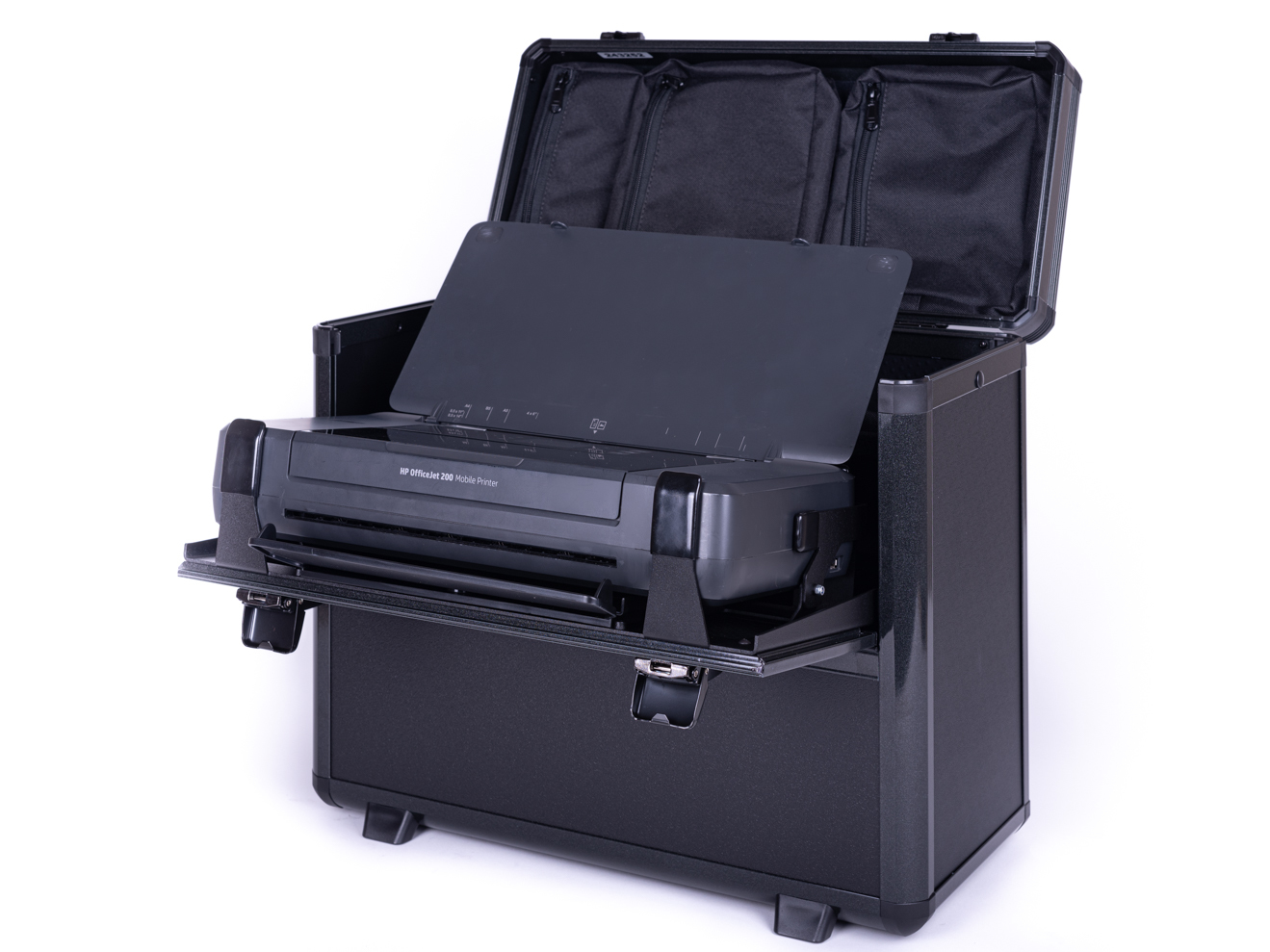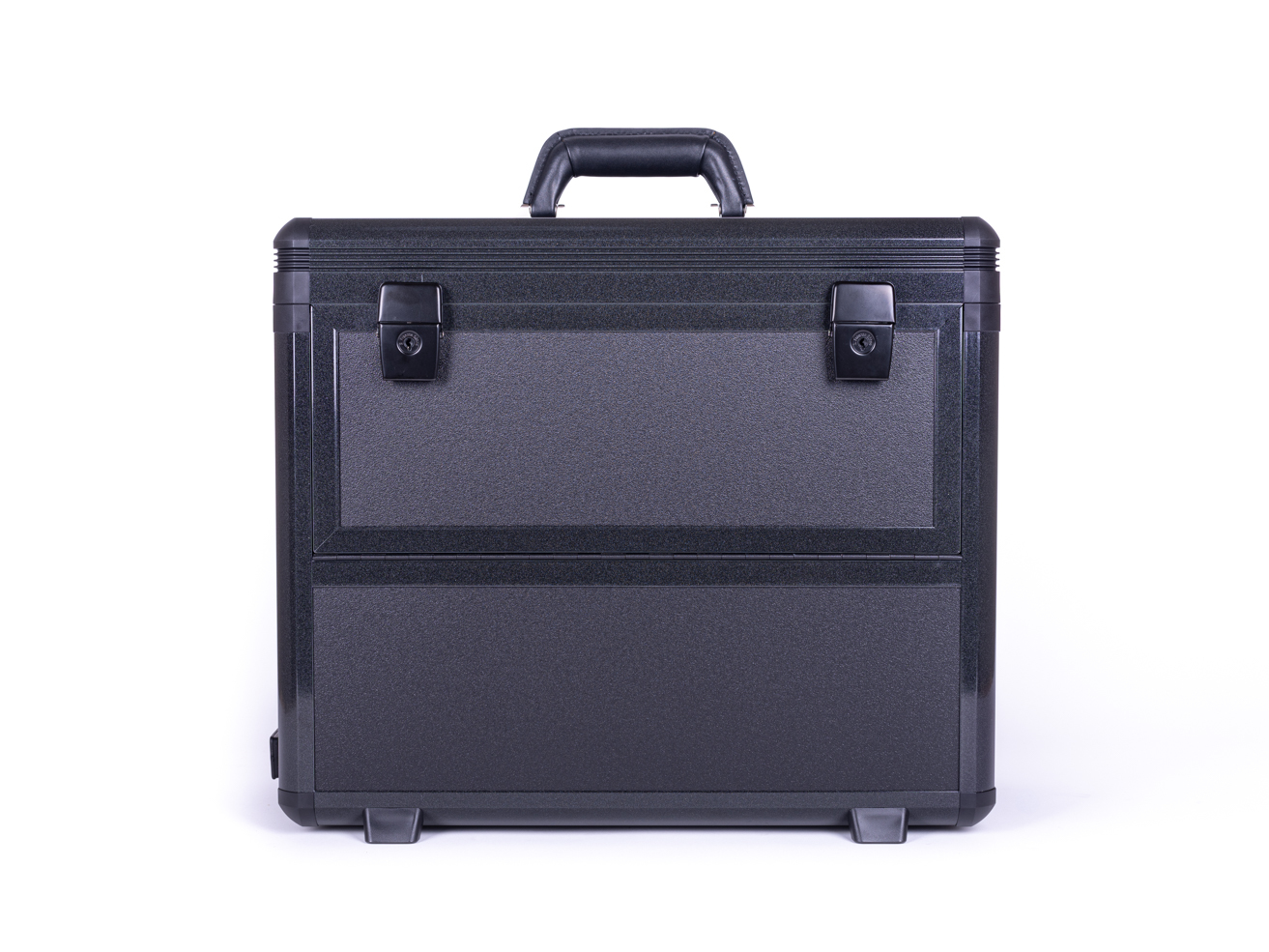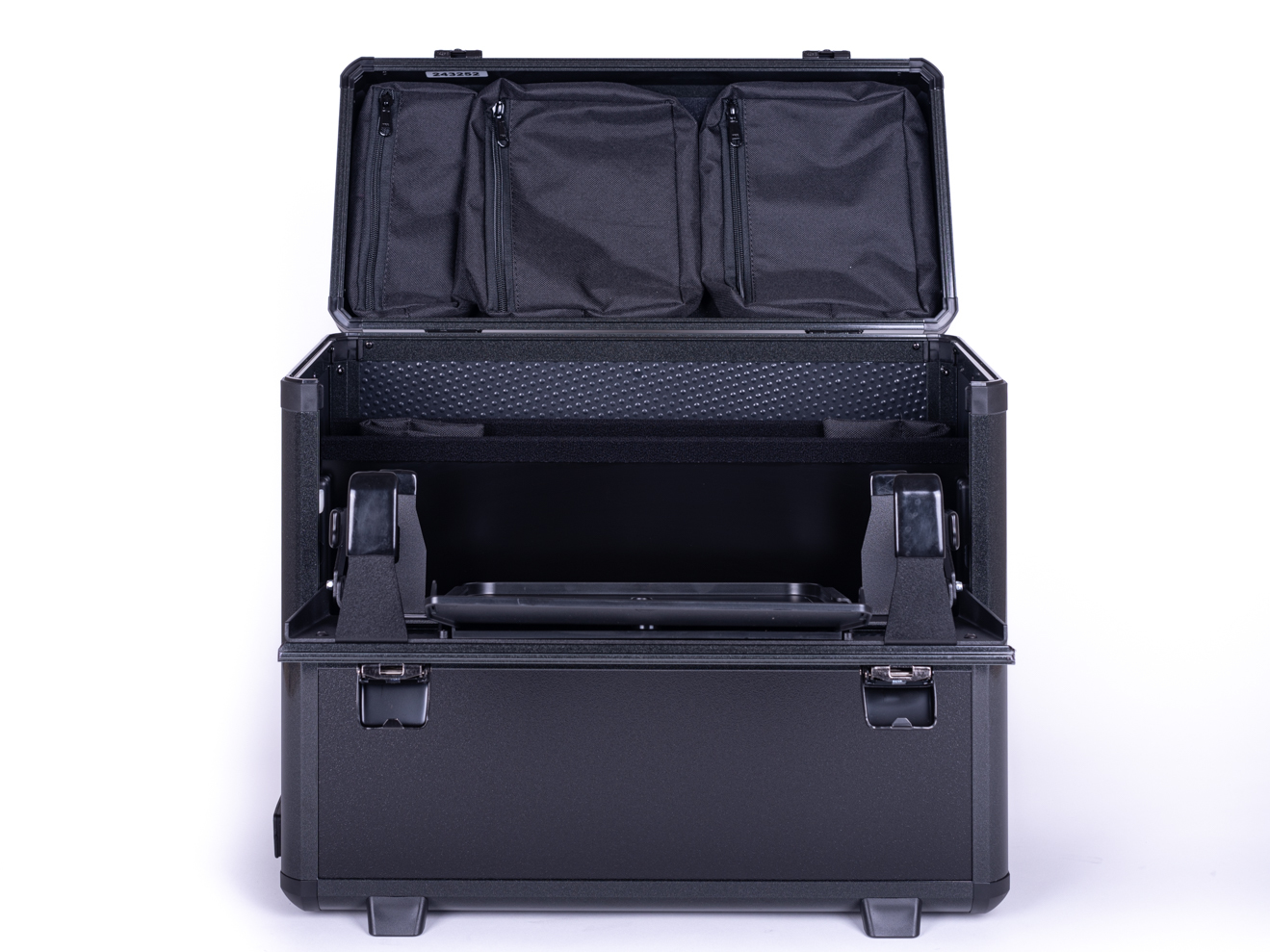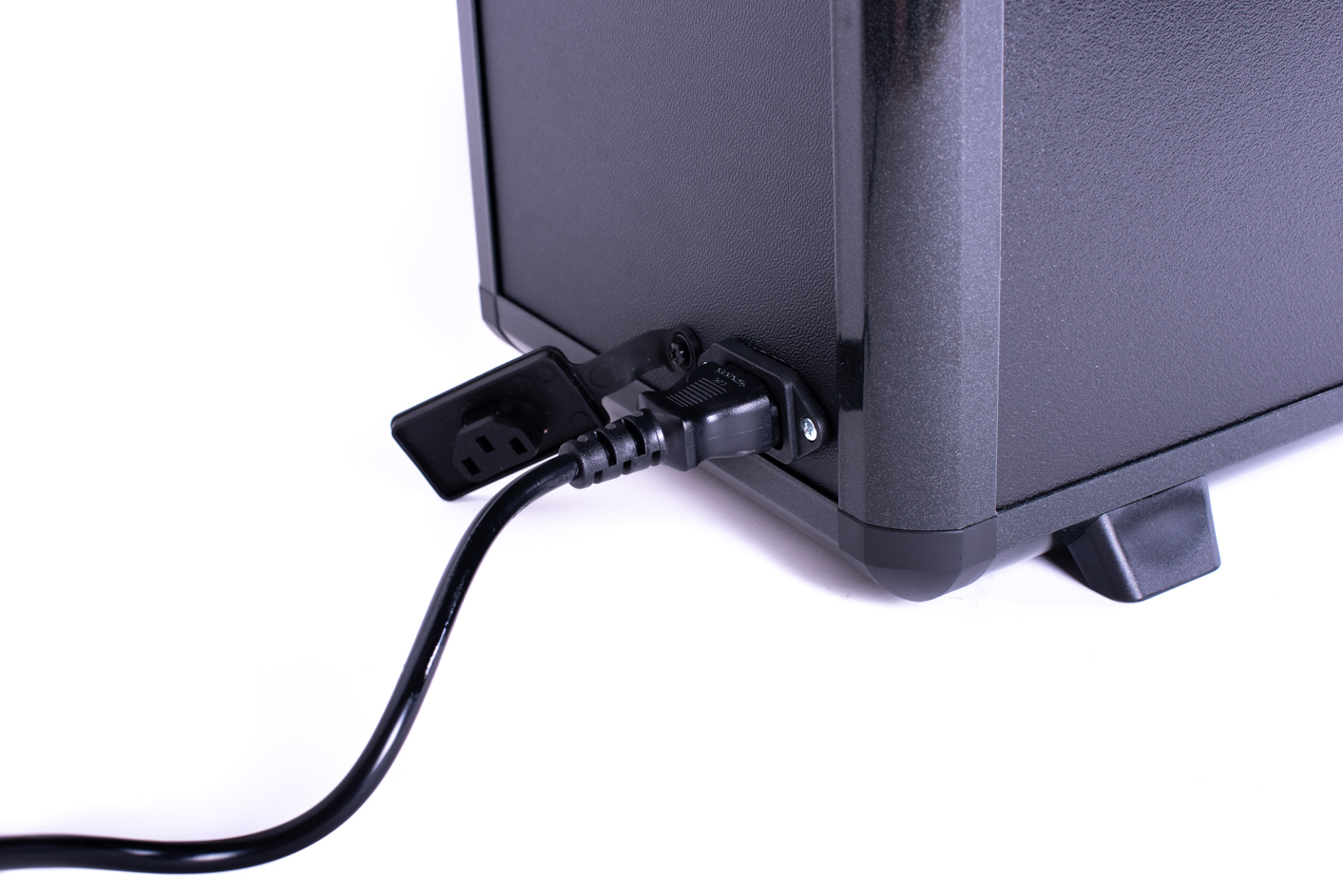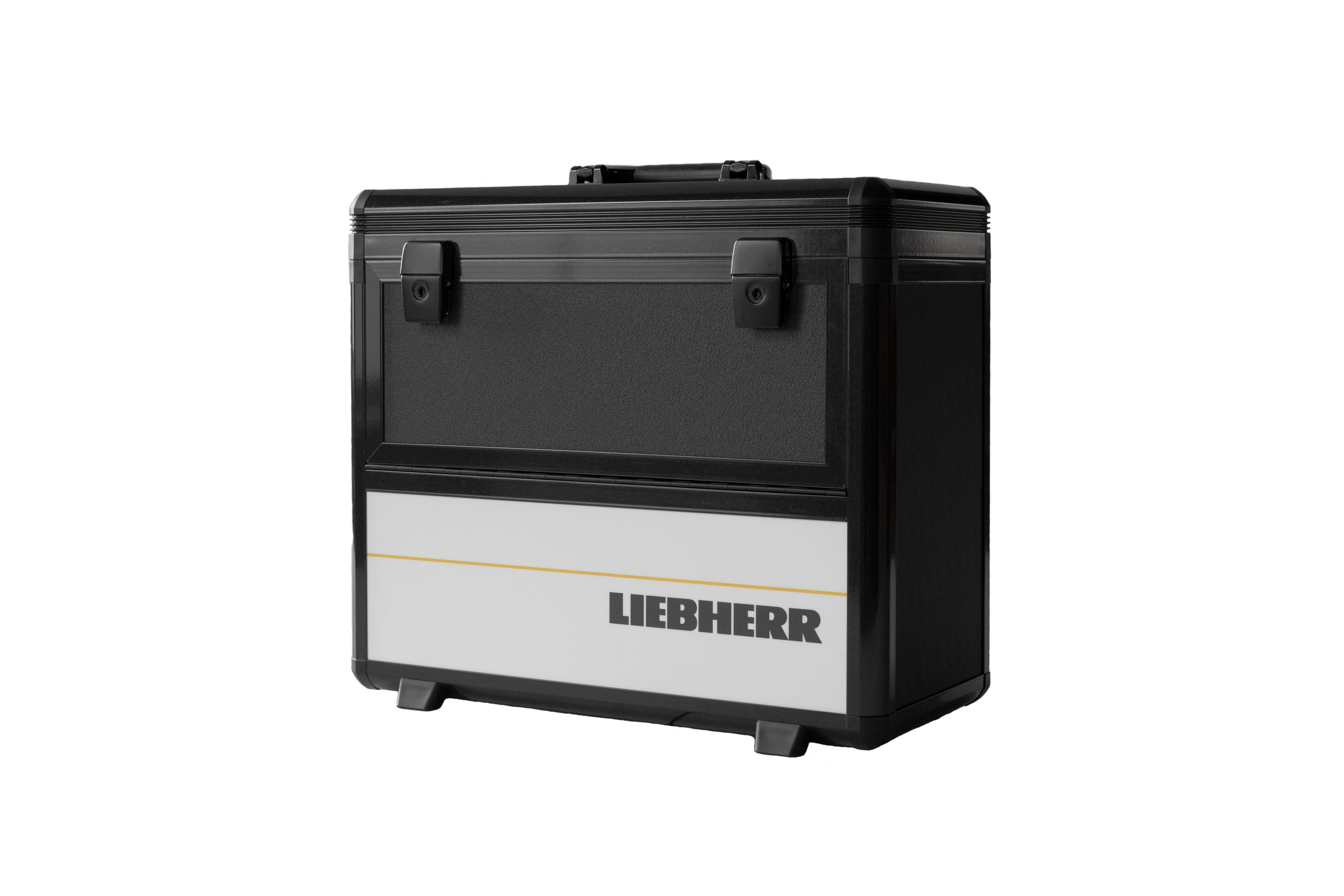 Notebook and printerkoffers - Mobile Office HP250
Less than 5 pieces available
Article number: 7.1276
€354.95
Exclusive VAT
You are a mobile worker and are looking for a printer case that can take a knock? The Mobile Office HP200 may meet your wishes.
Specifications
Description
Specifications
| | |
| --- | --- |
| Buitenmaten (L x B x H) | 460 x 225 x 420 mm |
| Binnenmaten (L x B x H) | 415 x 190 x 350 mm |
| Gewicht | 6 kg |
| Sluiting | key locks, black, 2 x |
| Toepassing | mobile working & printing on location |
more specifications
Description
You are a mobile worker and are looking for a printer case that can take a knock? The Mobile Office HP200 may meet your wishes.
What can I expect from this case?
A robust profile case in which you can transport your printer and laptop safely. The provided buffering material protects your laptop. The Mobile Office HP250 has a built-in power supply so the laptop and
printer can be charged quickly. At the front of the case is a hinged flap. The printer is attached to the flap with a clamp.

When youwant to print the flap is opened and you can use the printer right away. You can place the laptop near the case. We provide a printer cable or you can print using a WIFI connection. The extendable paper tray collects the printed documents. Even in a less clean environment your document will look impeccable.

You can take smaller necessaries in the three removable accessory pockets. These are found in the lid of
the case. In combination with the HP Officejet 250 mobile printer you have a perfect system.

This mobile printer case can easily be adjusted, so it will also be suited for the HP200, Canon printer IP110 and the Brother PocketJet printer.
The benefits of the Mobile office HP Officejet 250:
- Integrated power connection
- Sturdy aluminium profile case
- Convertible printer plateau
- Suited for HP Officejet 250
Looking for a similar case but want to add a couple of adjustments?
We can adjust this case for you. Think of a different subdivision, placing your logo on the outside or leaving off the trolley. There are various options to adjust this product to your wishes. Feel free to
contact us: [email protected].
Product sheet Mobile Office HP250:
Complete your Printerkoffer compleet
With these additional accessories you get the most out of your Printerkoffer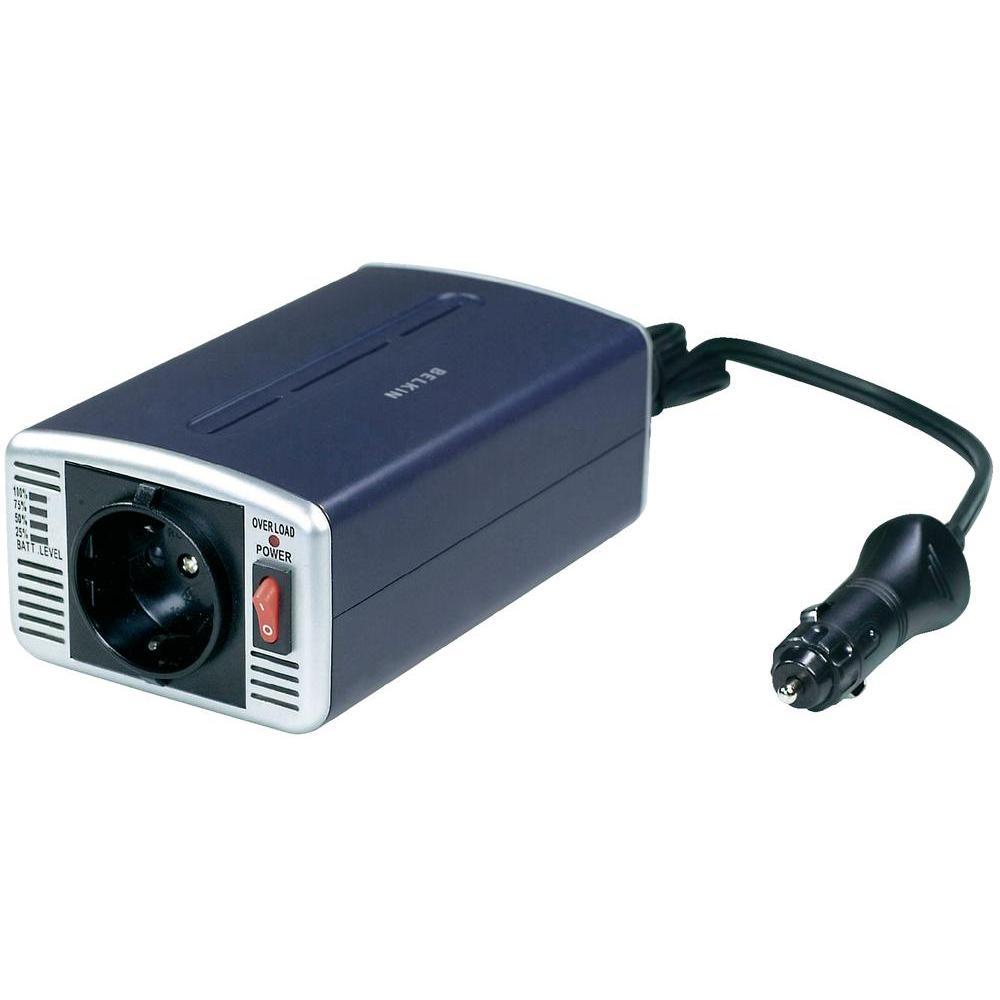 Belkin Inverter AC/Anywhere 12/230V
+ € 49,95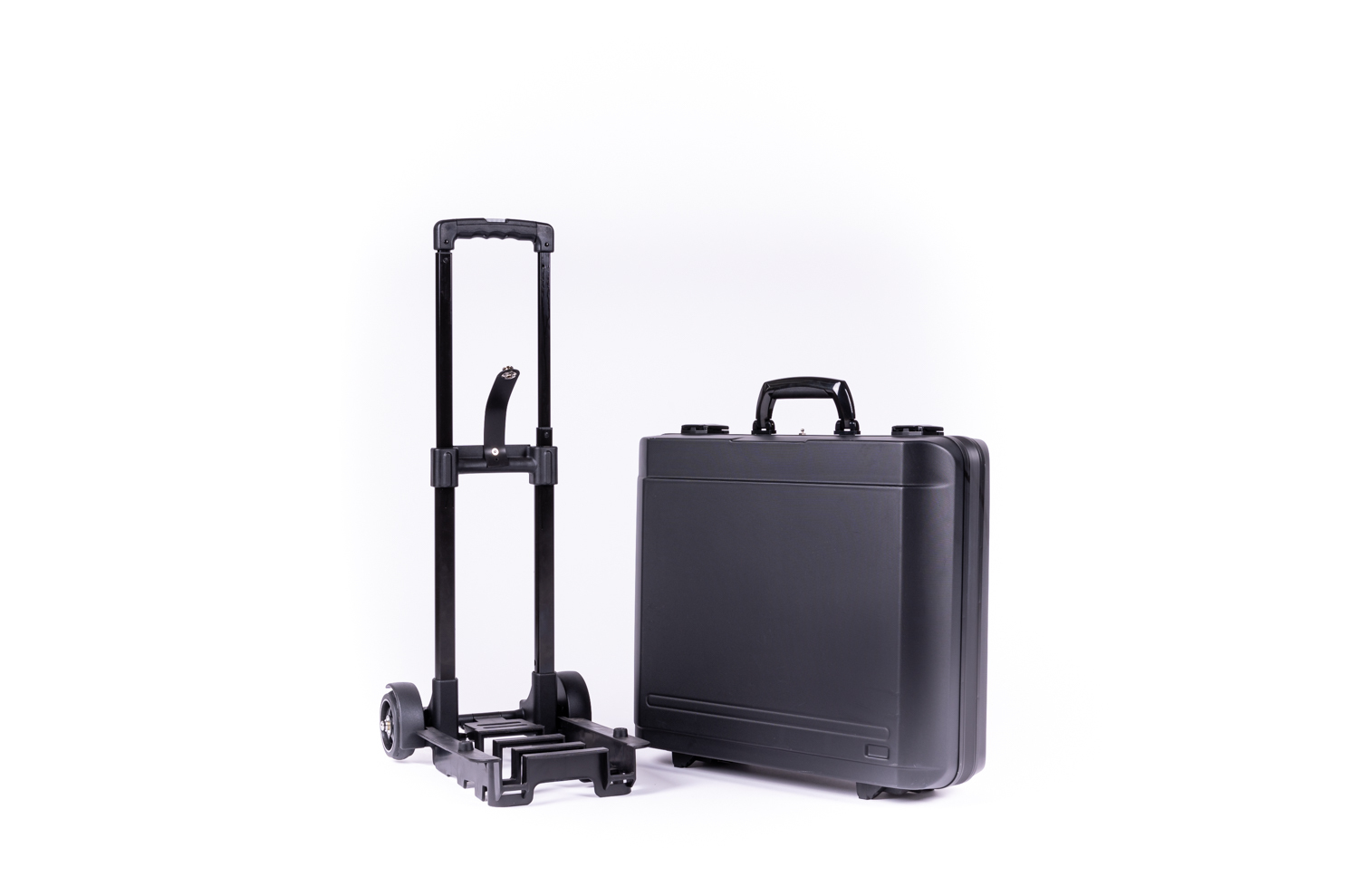 Universal trolley
+ € 49,95
Hulshof Business Cases has it all.
ISO 9001 certified
Pay safely
We have Mollie as a payment option. Pay safely, quickly and without worry.
Made in the Achterhoek
All products are manufactured in our own factory in Lichtenvoorde. This means we can respond quickly to your wishes.
Questions?
We are happy to help you on your way. Please contact us. Marina is ready for you!