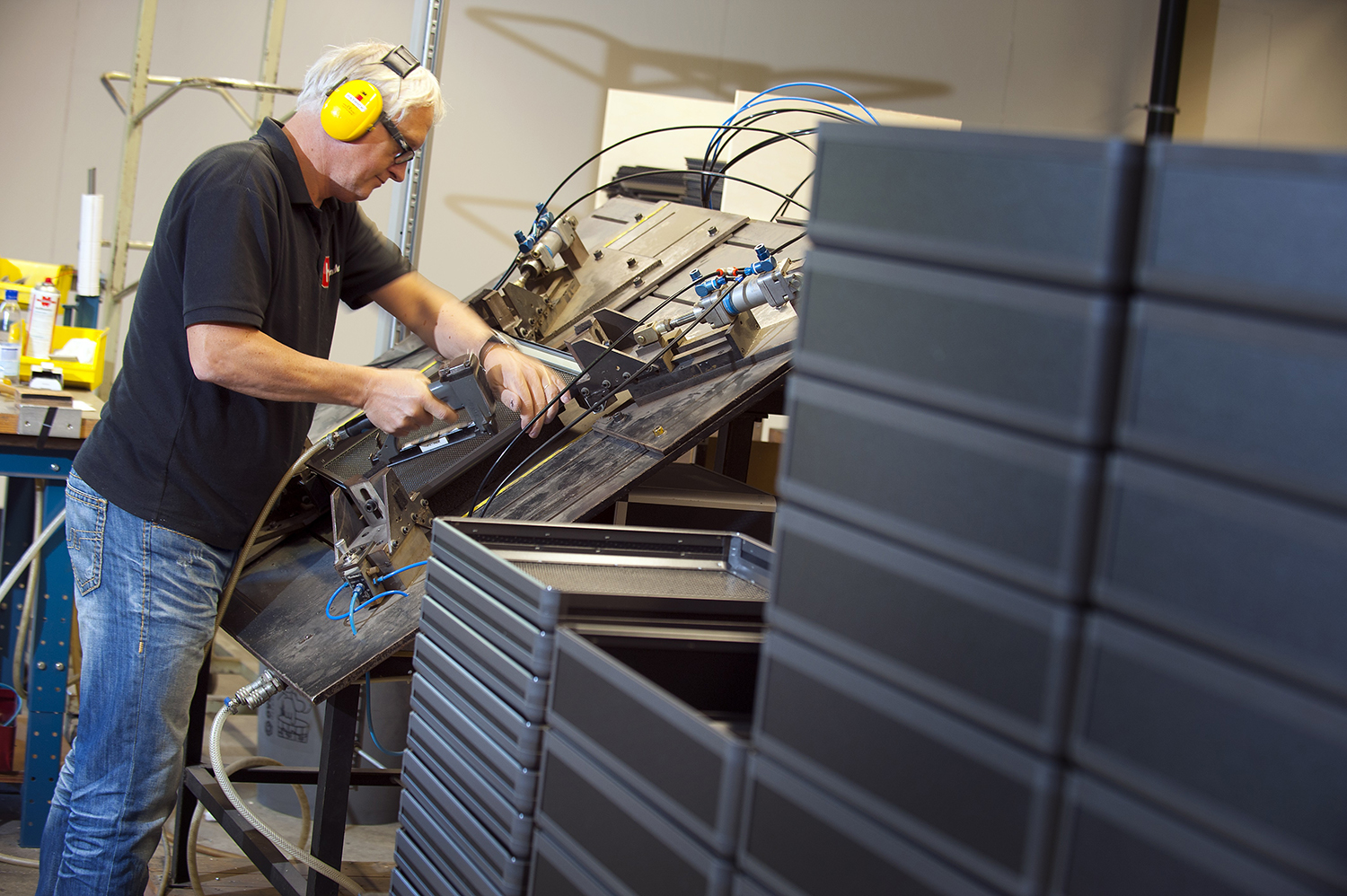 100 years of experience
Hulshof Business Cases can be described as a real Achterhoek family business. The company was founded in 1918. Through the years we have developed from a production company into a market specialist. For various target groups we devise innovative customised concepts and work these out for them. Ours is a horizontal, flexible organisation, which means we can respond quickly to your market questions.

Our DNA is shaped by Achterhoek common sense and reliability which we apply in our daily actions and doing. In 2009 we were certified according to the ISO 9001-2015 management system. Thanks to this process we handle our internal processes very consciously. We adjust and improve our process wherever necessary. We are actively looking for new opportunities and options, e.g. in the field of the environment and sustainability. The use of less materials, recycling and integration of functions are current topics.

As Hulshof manages the complete process, everything is done in-house, from the development process to the final check of the product. Our production takes place where the conditions are the most favourable. As to suppliers, we prefer local or regional providers. We have fine partnerships, enabling us to offer a wide range of solutions.

Hulshof Business Cases has a motivated team of employees who do everything to deliver a fine end product on a daily basis, all with the aim of having satisfied clients.

Hulshof Business Cases – Cannot? Sure can!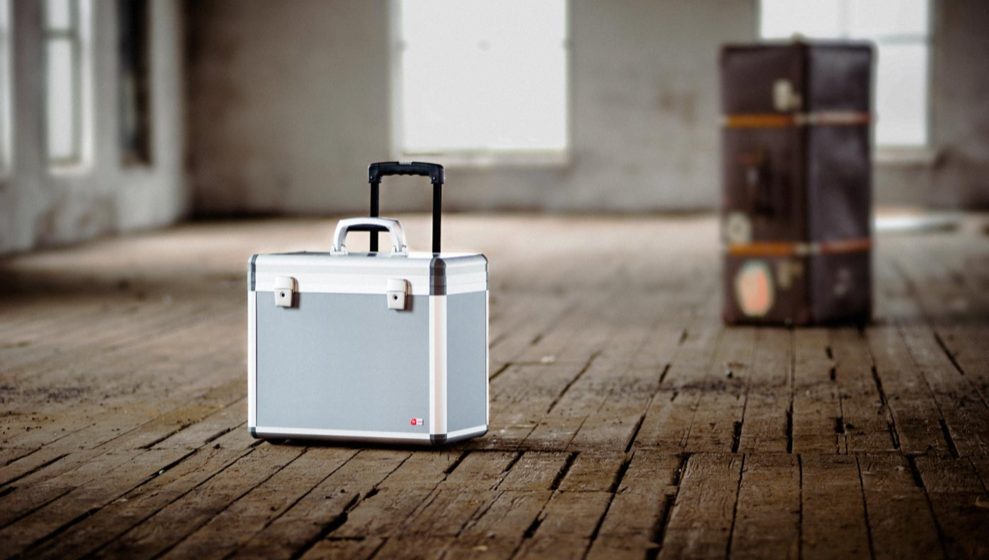 From trunk to notebook case
We will gladly tell you more about our history, which we are very proud of. In 1918 Hulshof Business Cases started as a tannery. Entirely in-house we made bicycle saddles as our main product. A fine memory of these early times can still be seen on the façade of our building: Hulshof Leder en Metaal.

Through the years, Hulshof Business Cases became more and more renowned as a producer of cases through the manufacture of fibre cases in many types and sizes, including the well-known trunks. In the 1950s was used by people who sought refuge in distant places. After the introduction of artificial leather in the 1960s, travel cases and related items became an important product for Hulshof Business Cases.

At the end of the 20th century Hulshof specialised more and more in the development and marketing of solutions for flex workers and mobile workers. Cases into which a notebook and printer or other equipment can be built and from which the user does his work. Fine, new innovative developments are central to us today. Always looking for the right solution.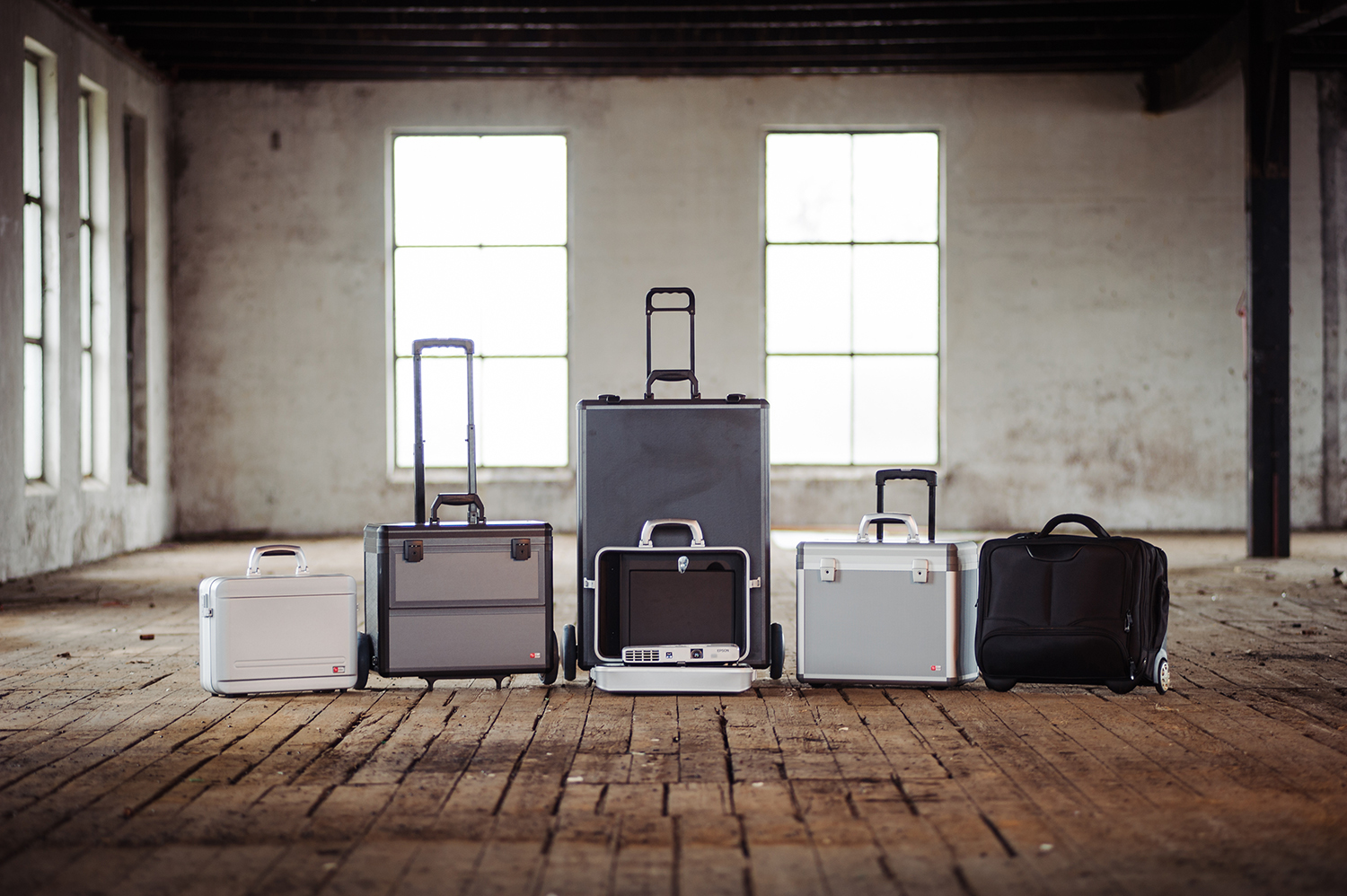 Can`t be done? It certainly can!
There is no solution for your problem? Contact us, because there is always a way. We have customized solutions for you.
What is customization?
Hulshof Business Cases has it all.
ISO 9001 certified
Pay safely
We have Mollie as a payment option. Pay safely, quickly and without worry.
Made in the Achterhoek
All products are manufactured in our own factory in Lichtenvoorde. This means we can respond quickly to your wishes.