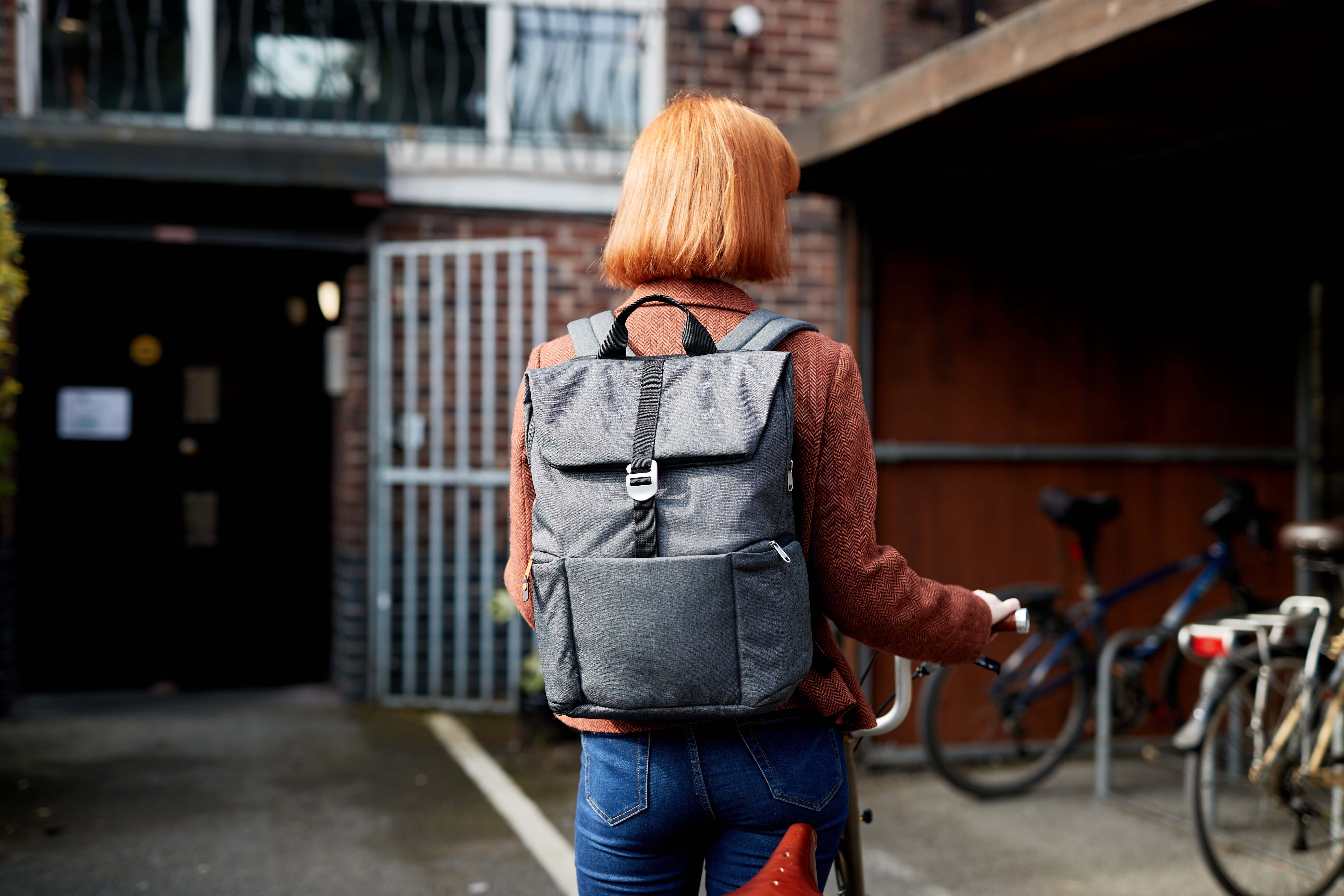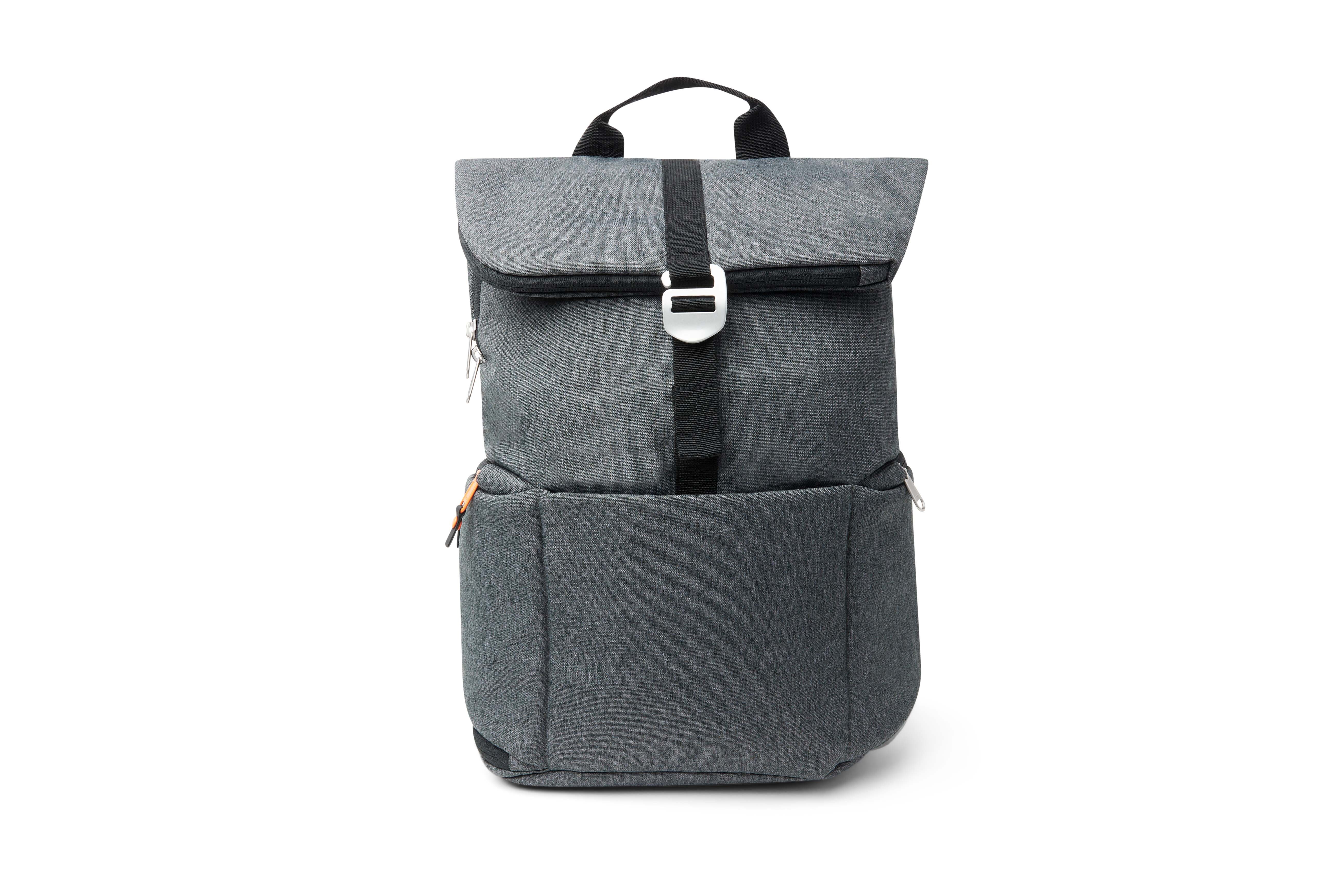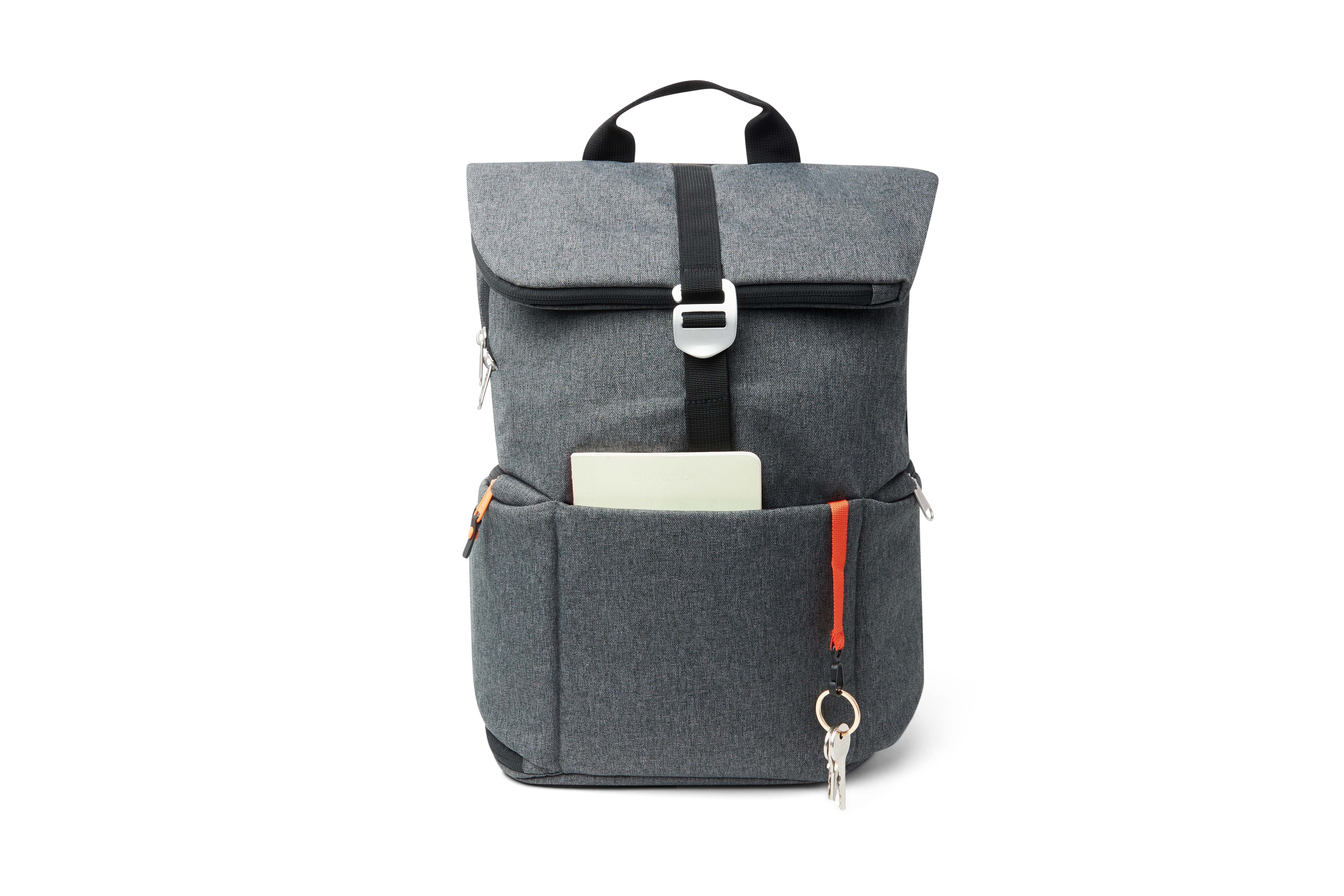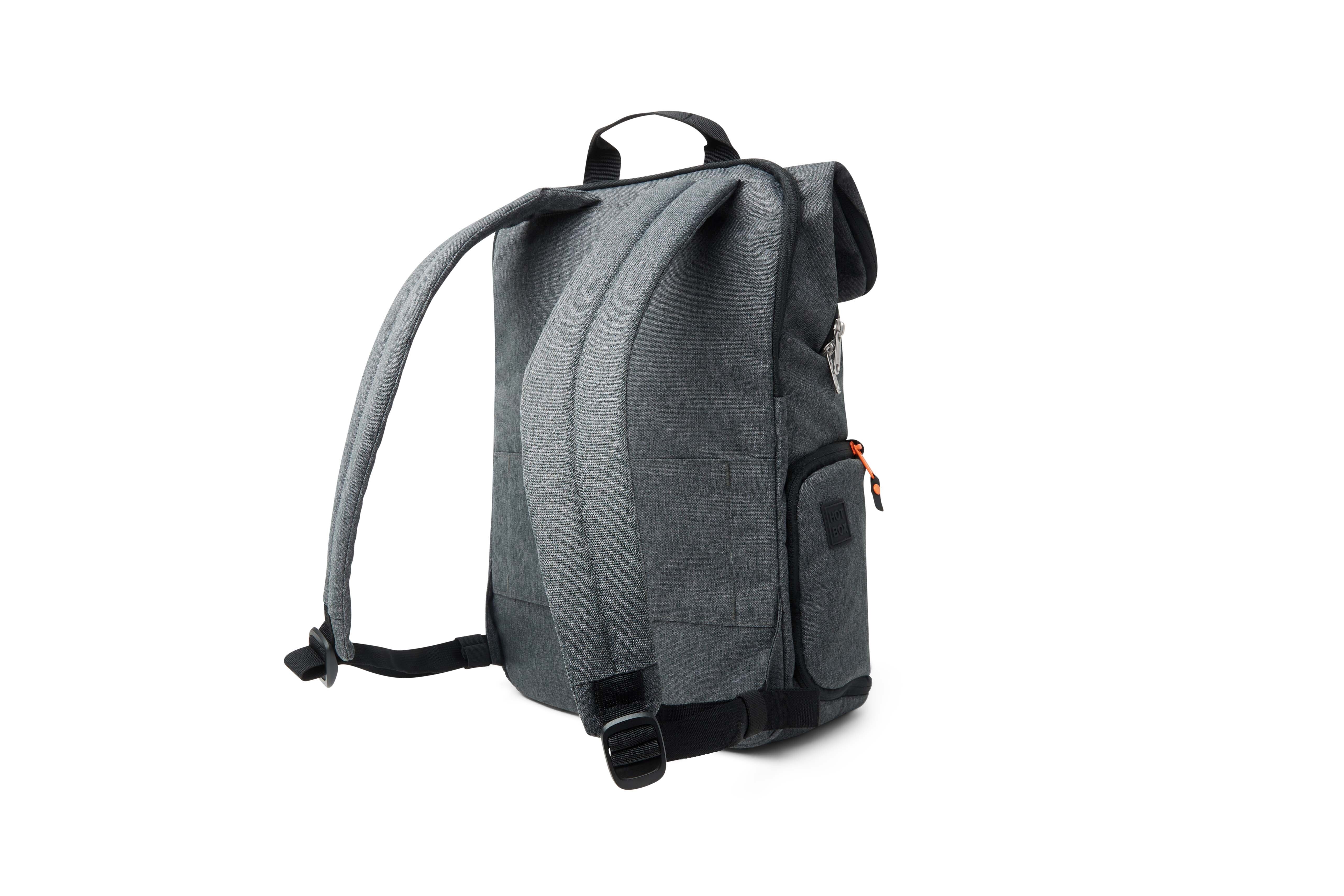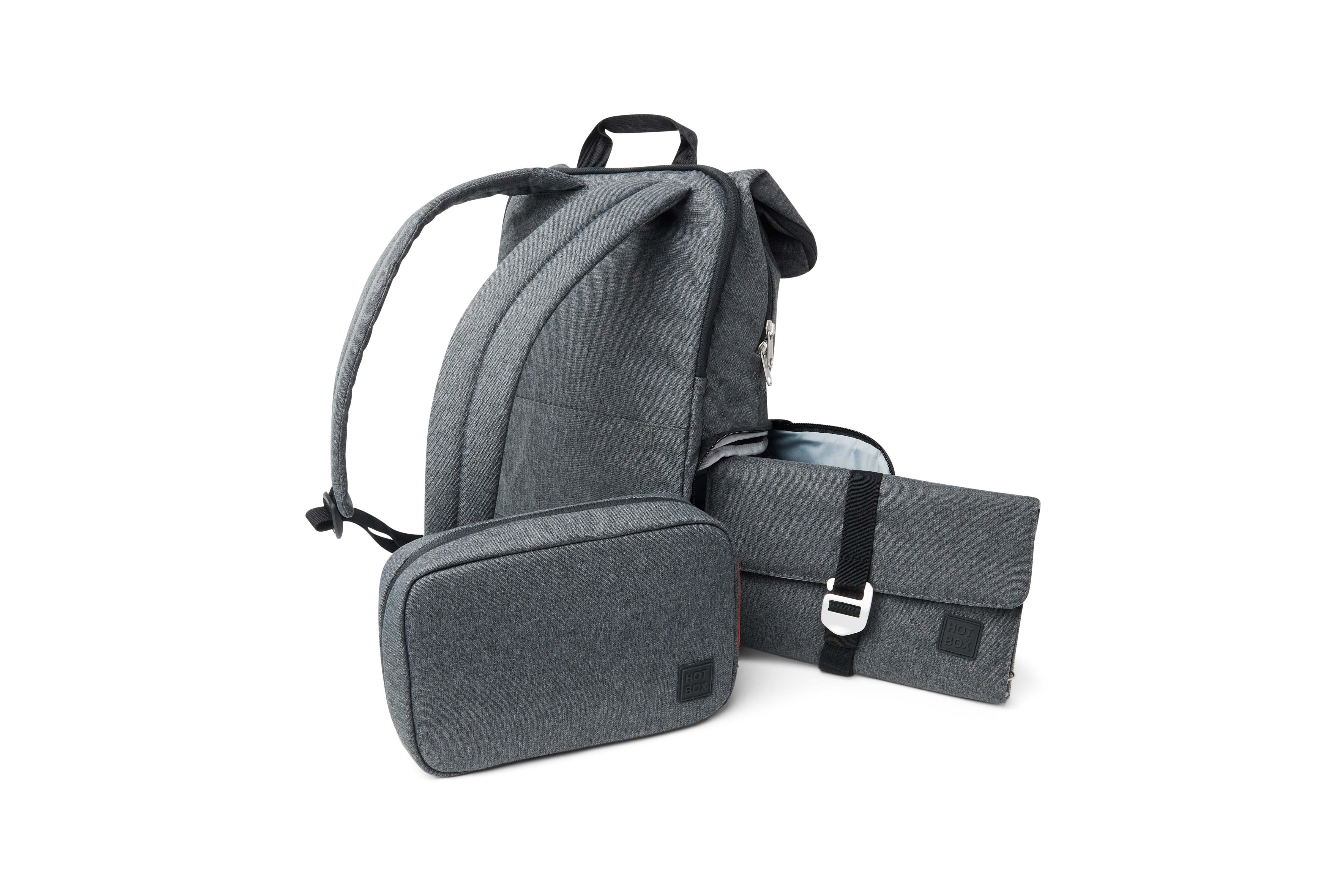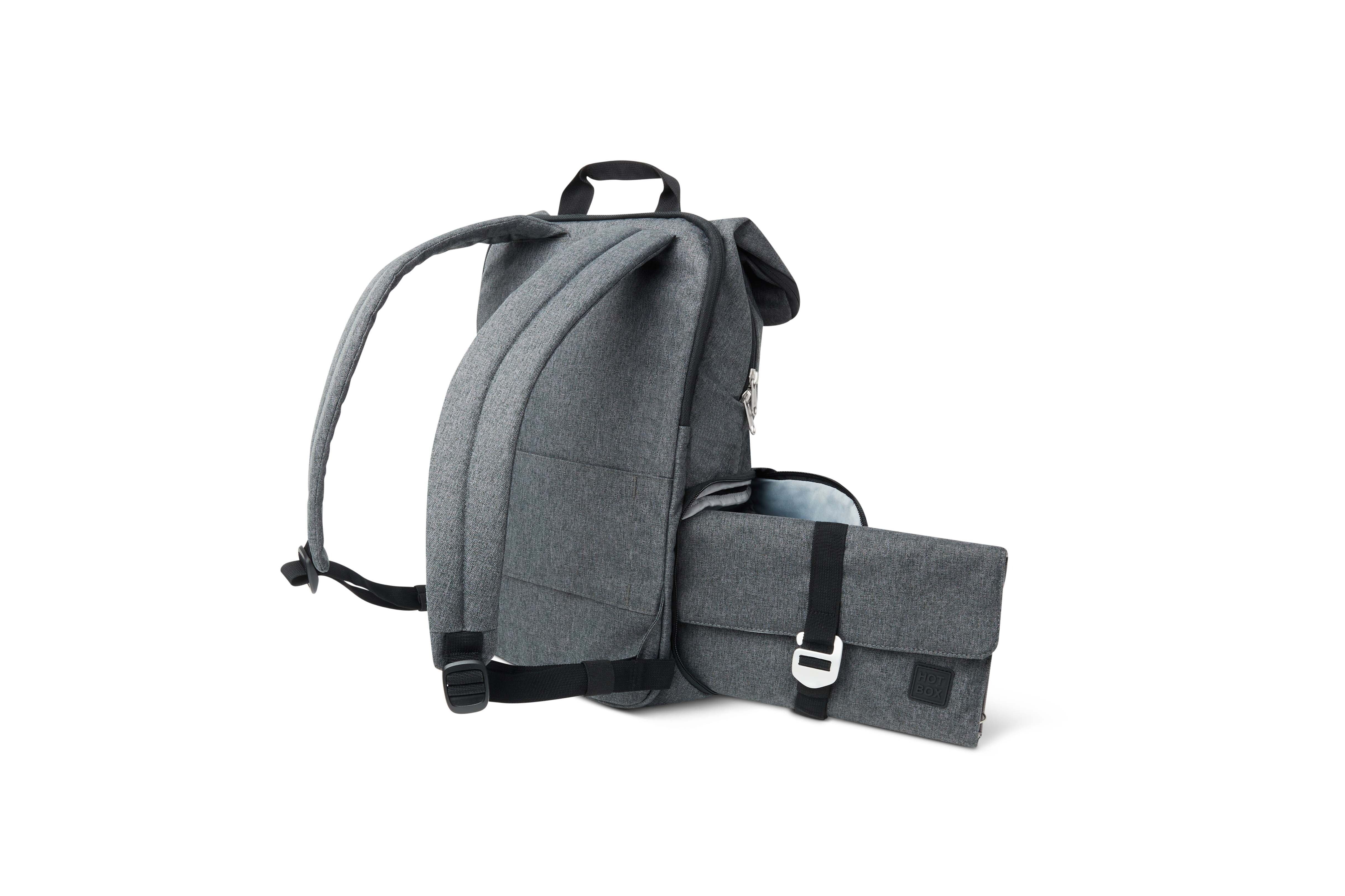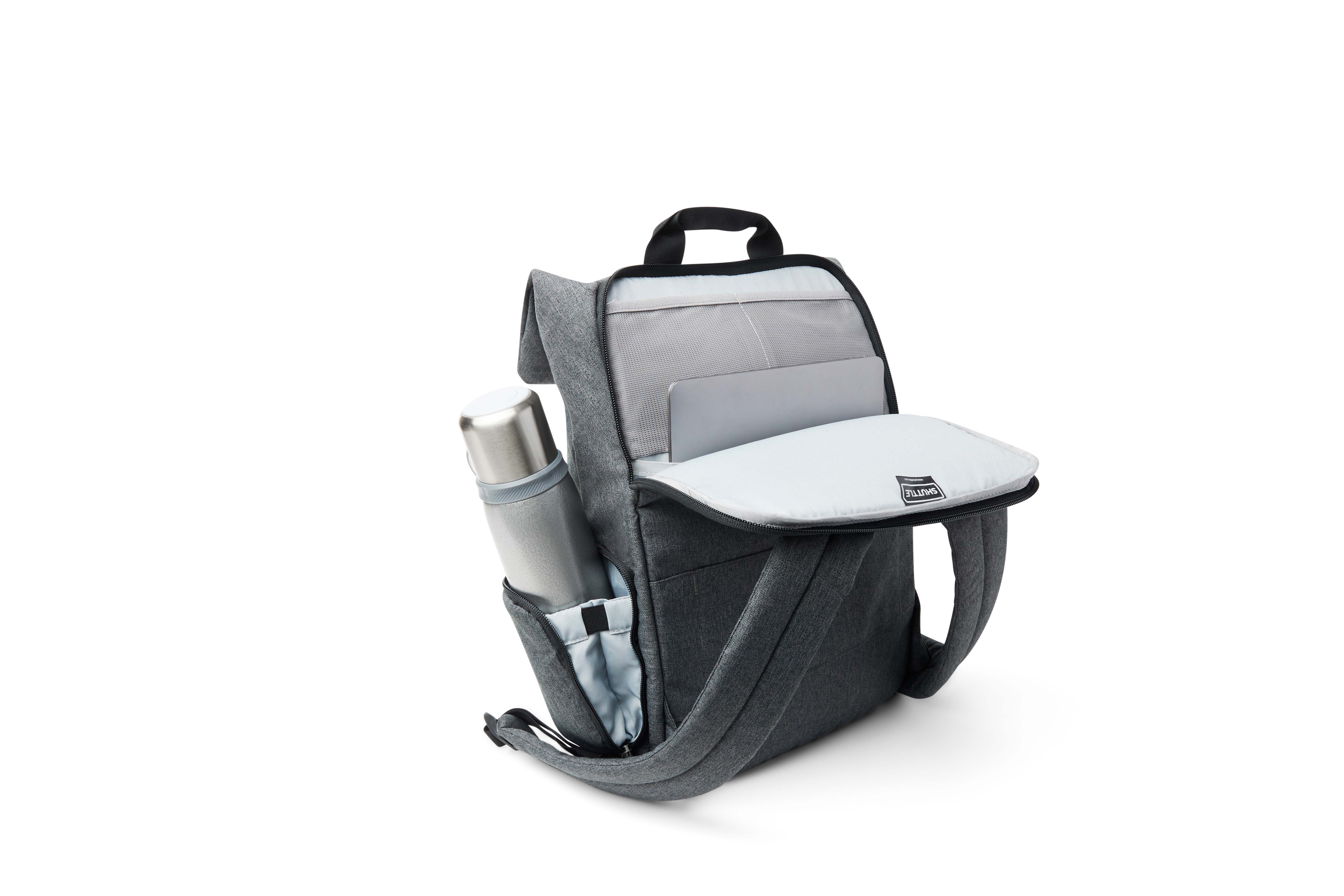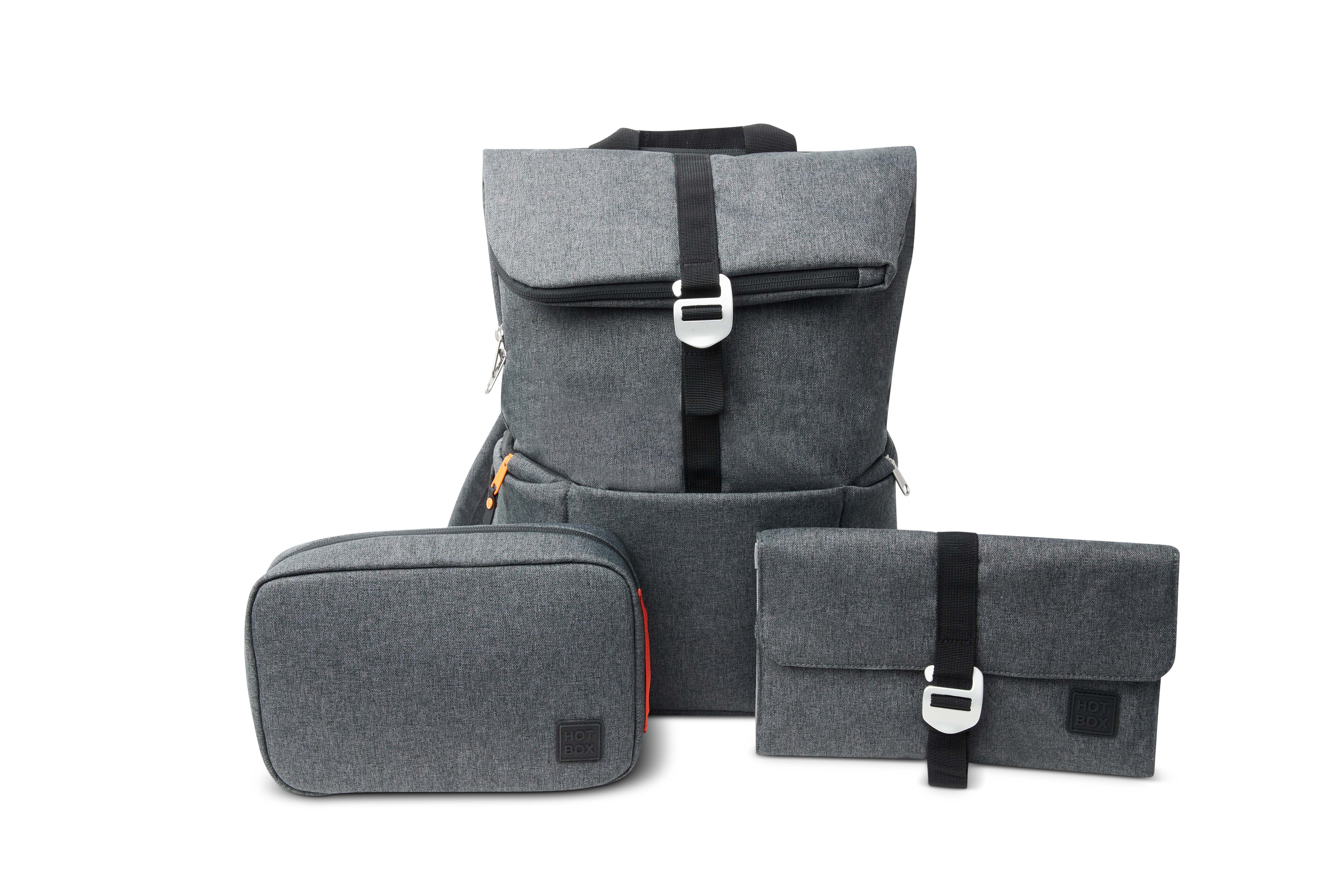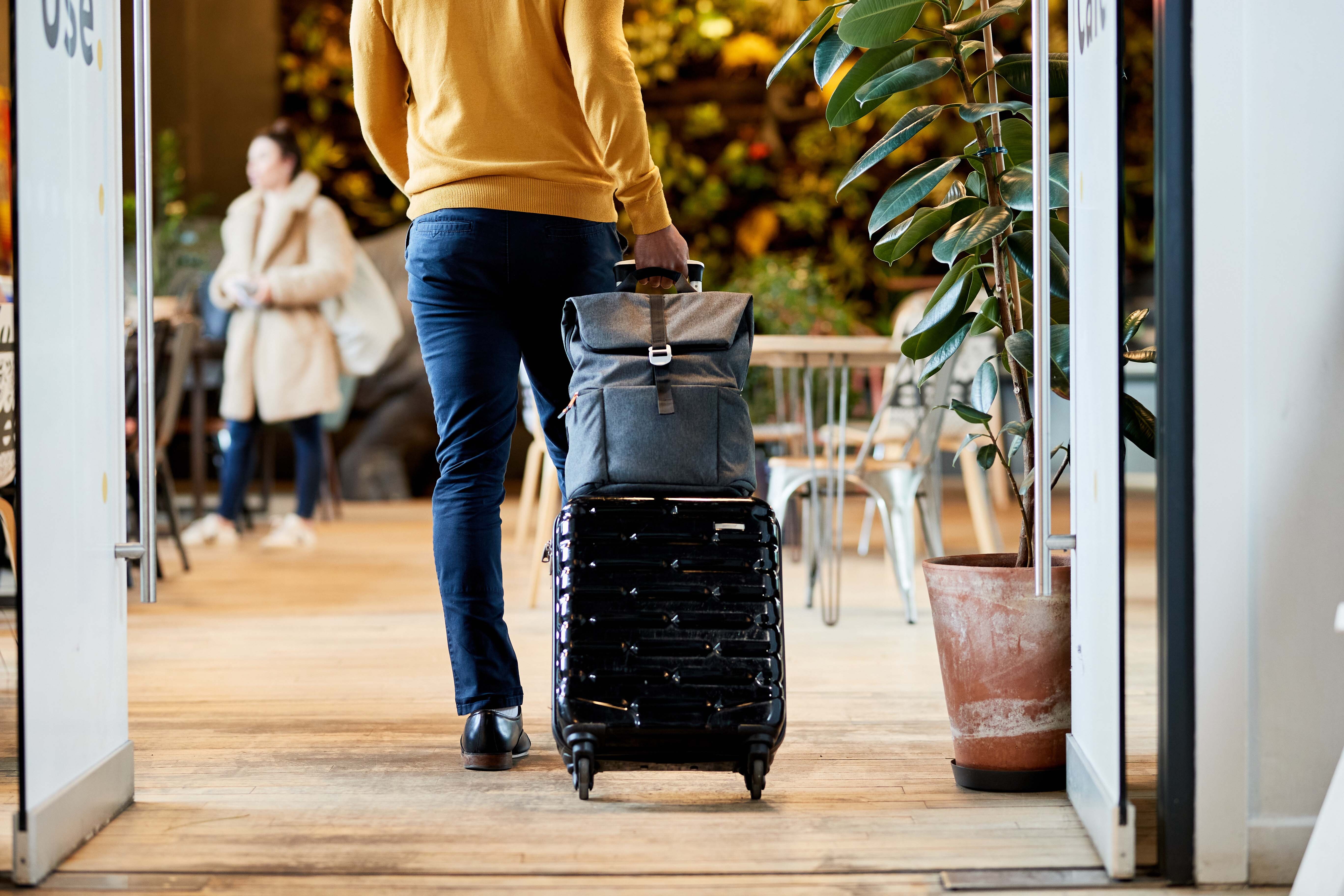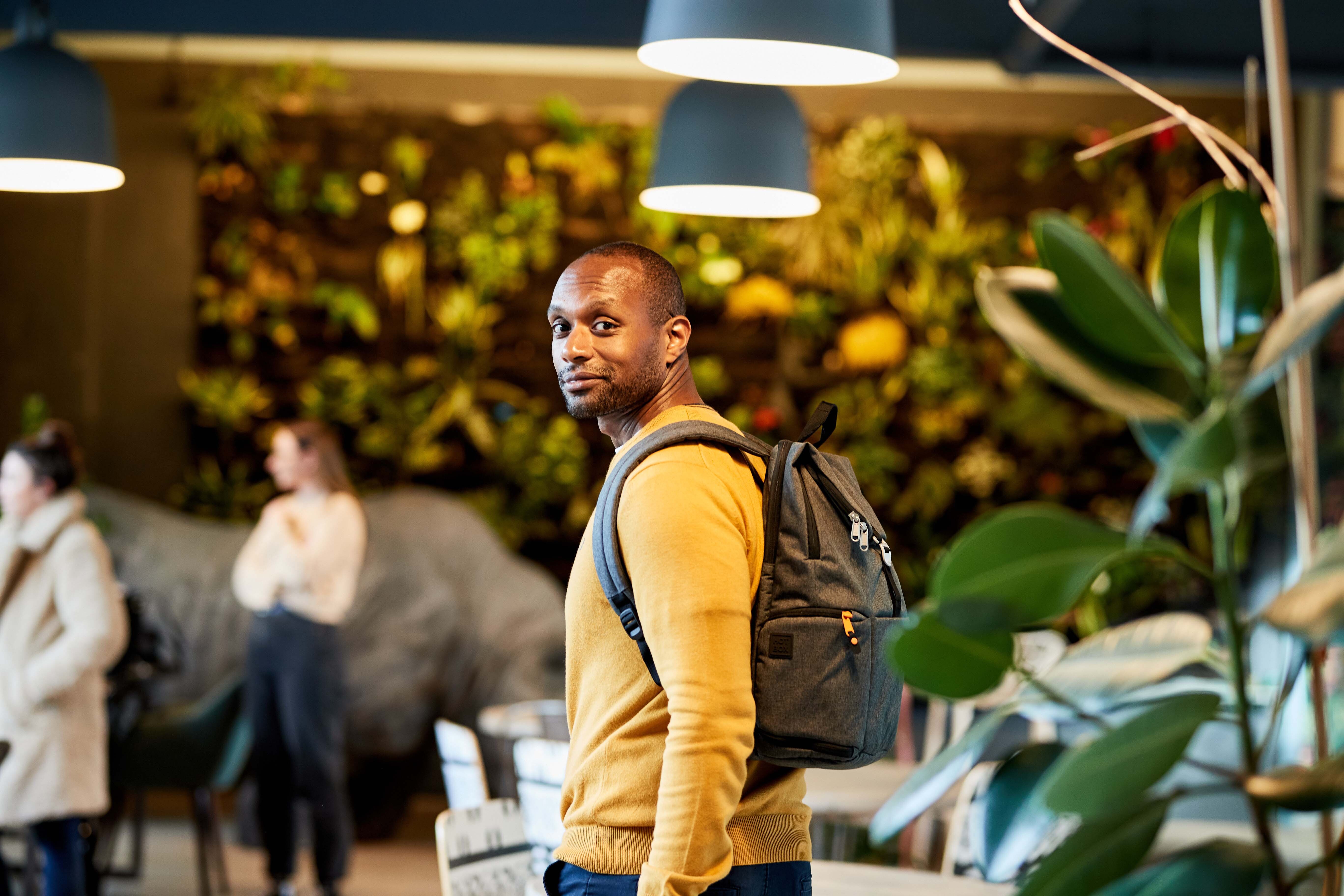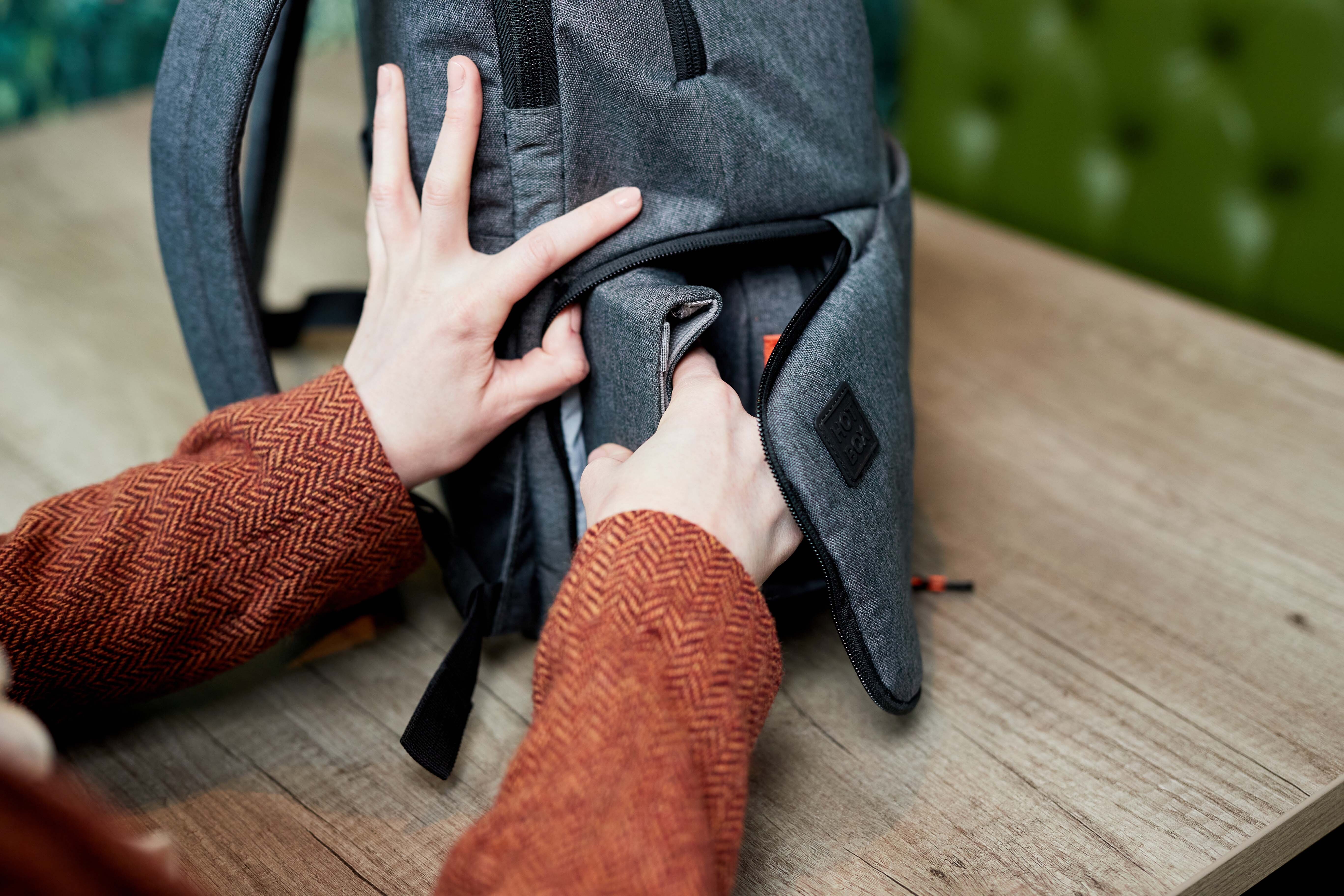 Hotbox Shuttle Charcoal
Less than 5 pieces available
Article number: 6.4535
€98.65
Exclusive VAT
A backpack with many storage options, where office and personal items can easily be carried separately.
Specifications
Description
Specifications
| | |
| --- | --- |
| Article Number | 6.4335 |
| Length | 320 mm |
| Width | 170 mm |
| Height | 410 mm |
| Weight | 0,7 kg |
| Laptop Size | 15-inch |
| Material | Recycled Polyester |
| Colour | Available in Charcoal and Grey |
| Accessories (Optional) | Tech Pouch and Tech Folio |
more specifications
Description
A backpack with many storage options, where office and personal items can easily be carried separately.
What can I expect from the Hotbox Shuttle?
The Hotbox Shuttle is a casual backpack with a professional look.
The shuttle has a cleverly designed layout for storing both personal and business items. At the back is a large notebook compartment, in which your notebook is well protected and quickly accessible. You can store a lot of stuff in the large compartment at the front. If you have many smaller items or if you want to keep personal and business items separate, the "double bottom" is the solution: the large compartment can be divided into two storage spaces, with the bottom space accessible from the side.
For example, a water bottle can be carried in the case on the outside. Because the case can be closed with a zipper, you can also safely store smaller items in it. You can quickly slide a newspaper or magazine into the front pocket, for example.
The inside of the Shuttle is made of recycled polyester, the outside of a bluesign® certified polyester. This means that the material is made in a safe, sustainable environment.
With the Tech Folio and Tech pouch you can make the Shuttle even more complete. These 2 optional storage bags fit into the lower storage compartment and can therefore be placed and removed from the side of the Shuttle. The storage (and quick retrieval!) of cables, pens and other smaller items is therefore perfectly solved.
Do you travel a lot by public transport or bicycle and do you regularly work in different places? Then the Hotbox Shuttle is definitely worth considering!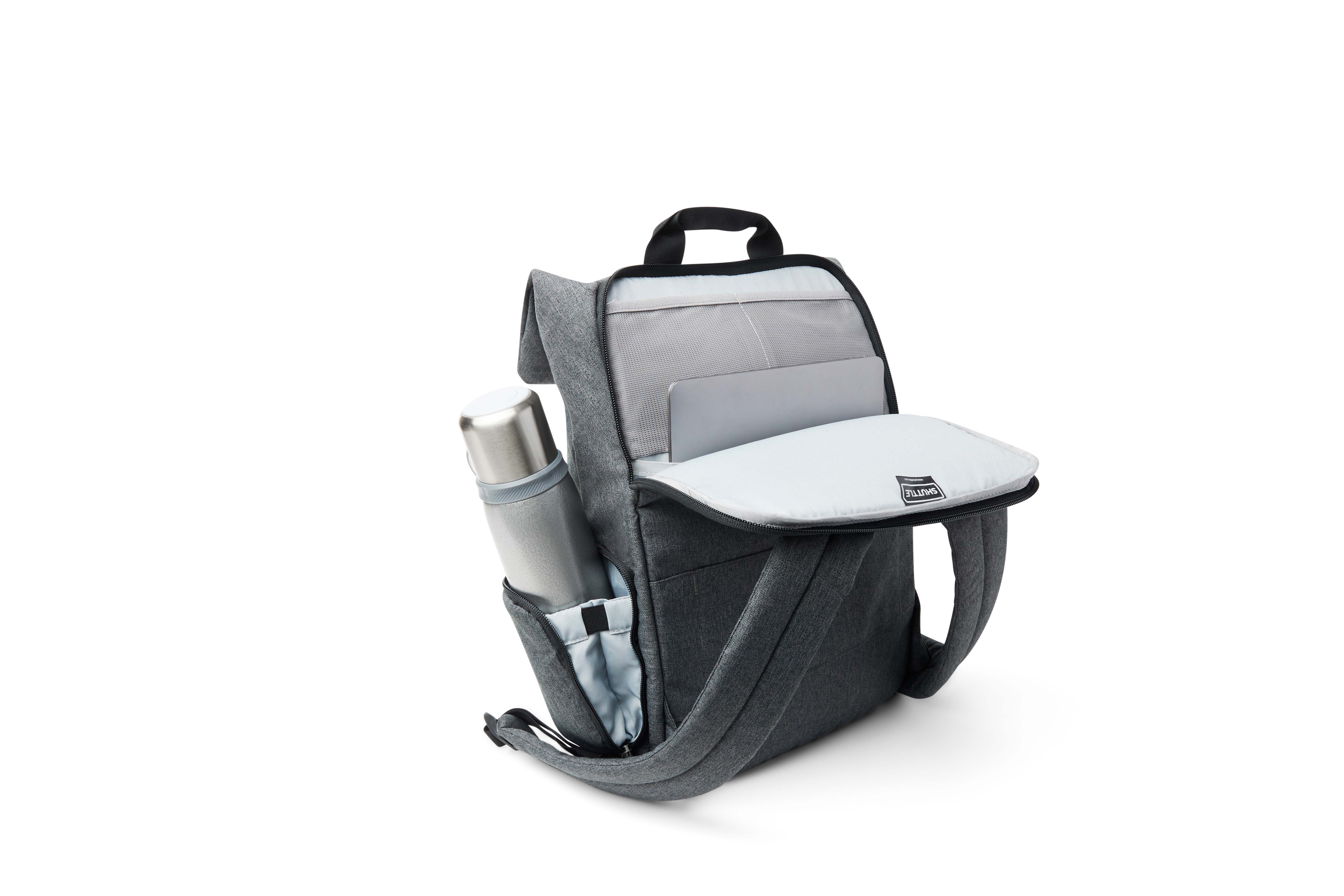 What are the advantages of the Hotbox Shuttle?
- Easily separate work and personal items.
- Lots of storage space.
- Attractive, casual design.
- Equipped with a strap for attachment to a trolley case.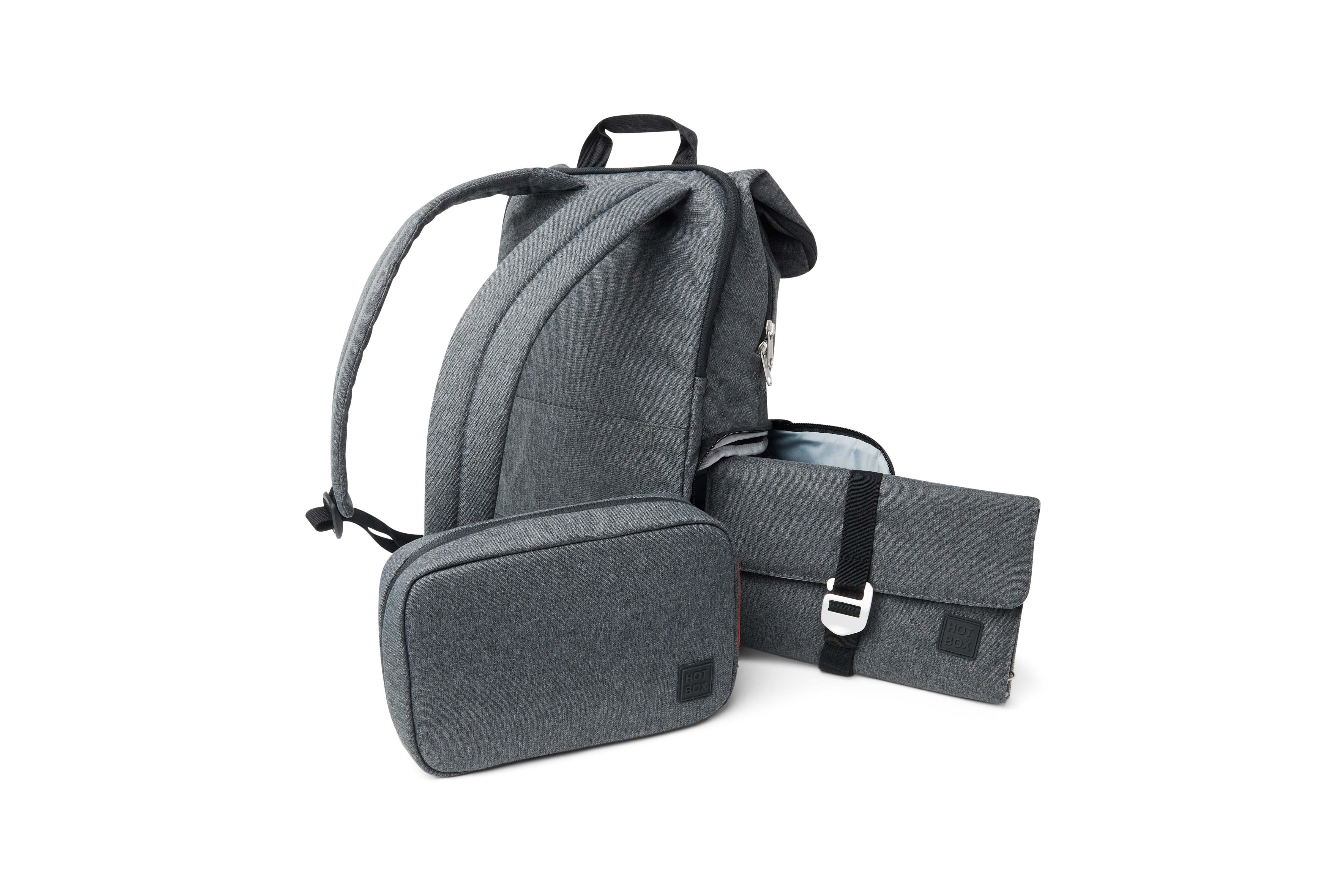 Complete your Hotbox Shuttle
With these additional accessories you get the most out of your Hotbox Shuttle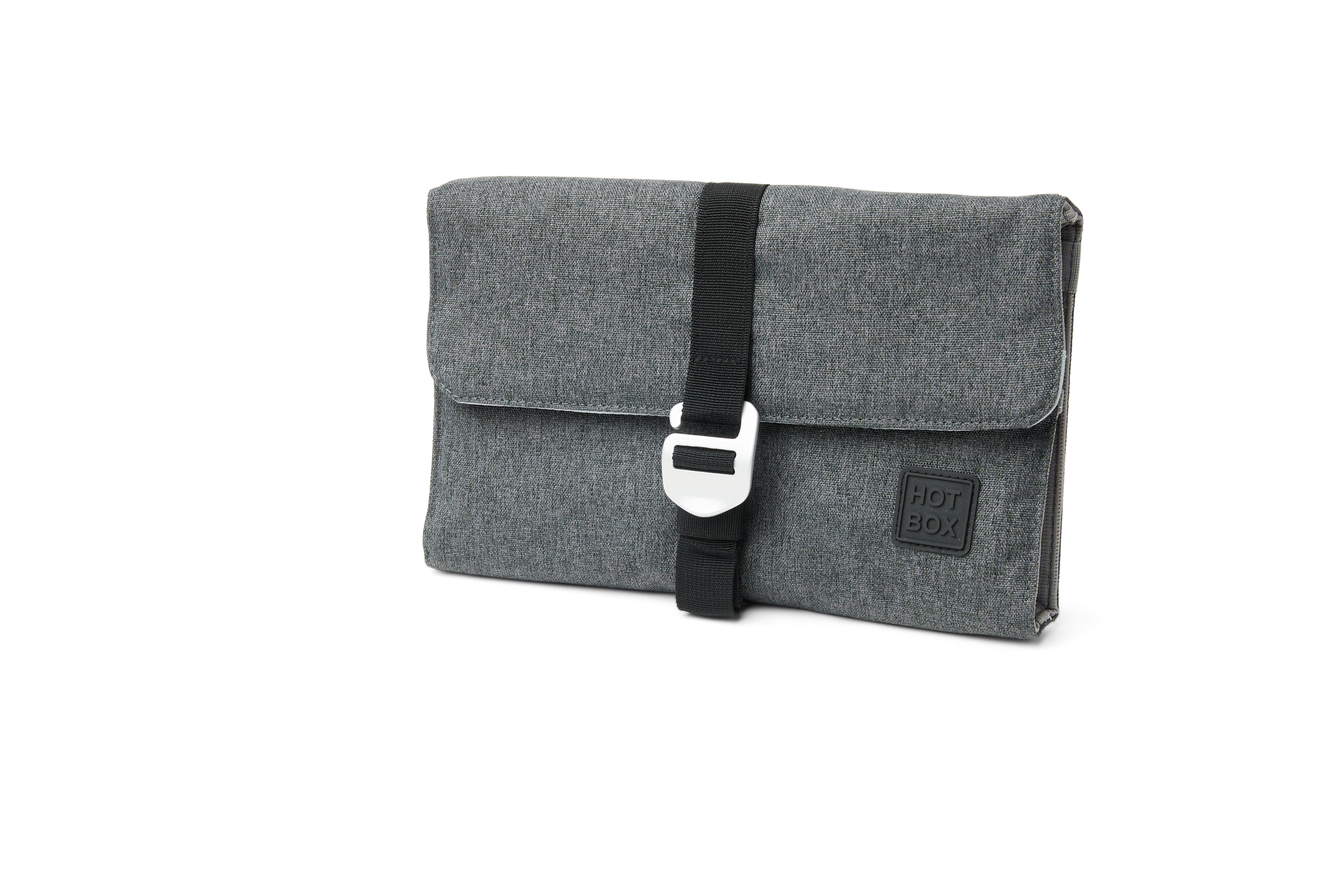 Hotbox Tech Folio Charcoal
+ € 30,50
Hotbox Tech Pouch Charcoal
+ € 30,50
Hulshof Business Cases has it all.
ISO 9001 certified
Pay safely
We have Mollie as a payment option. Pay safely, quickly and without worry.
Made in the Achterhoek
All products are manufactured in our own factory in Lichtenvoorde. This means we can respond quickly to your wishes.
Questions?
We are happy to help you on your way. Please contact us. Eric is ready for you!